Just a little tool I use to create boot logos for my HDZero VRx
---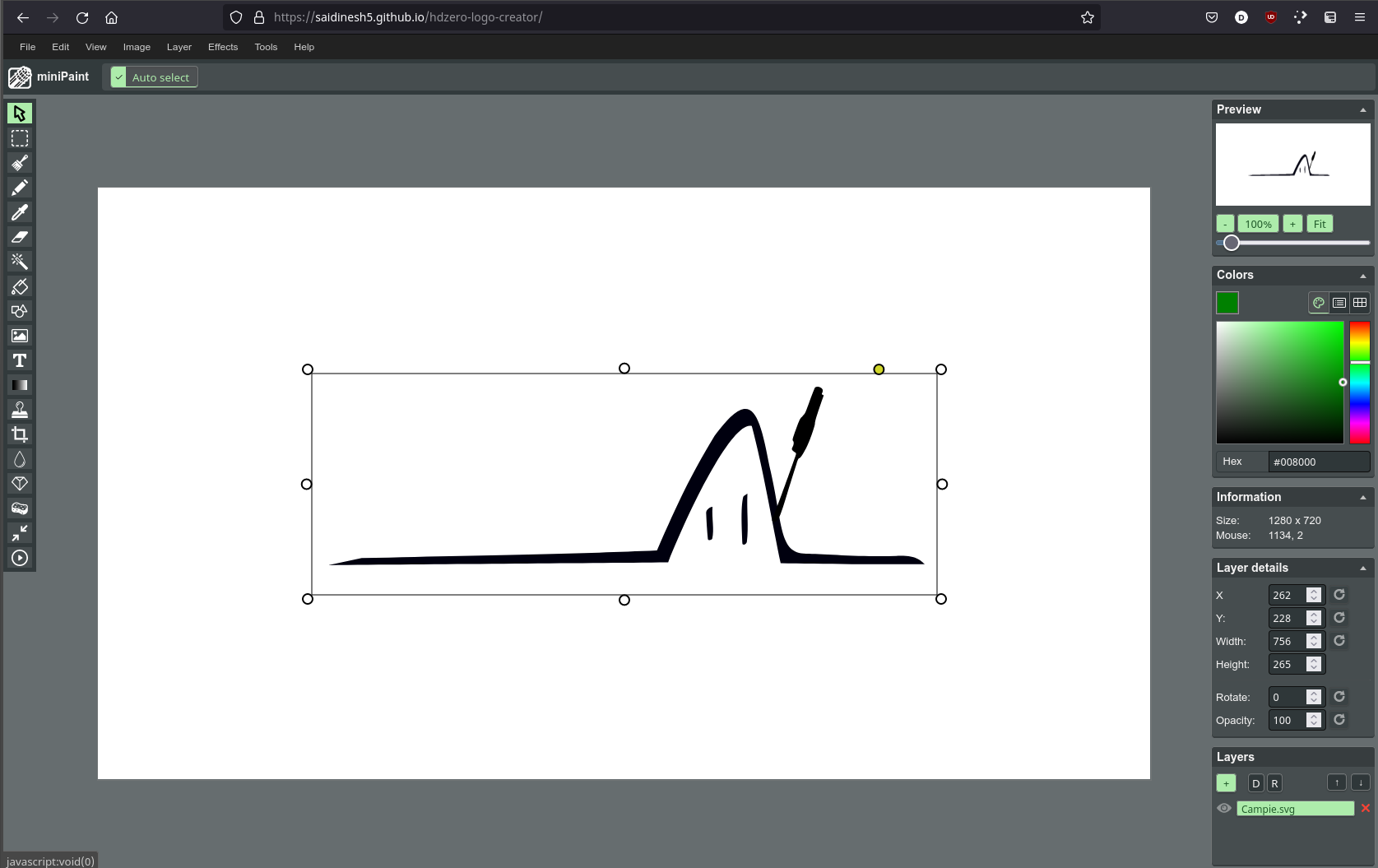 I have been an avid FPV Racing Enthusiast and been flying HDZero for almost a year.
I found the current way of customizing the boot logo clunky, so I have patched the popular browser paint program: miniPaint to support HDZero file format.
The HDZero Boot logo File format is basically:
File name should be LOGO.ME
Image dimensions should be 720p
Image format should be bgr565le
Funnily enough, this is one software I consider "complete". It meets all the requirements I had for it. There's nothing more I want to add to it.
Without further ado, check out my HDZero Logo Creator